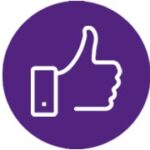 As part of our preparation for a new European law The EU General Data Protection Regulation (GDPR) which comes into force on the 25th of May 2018 Quest is asking all people on our email list to re-opt-In.
In accordance to the new law, companies can only send marketing emails to people that have opted into the list. This includes email newsletters and special offer emails.
Probox does not share their email list with other companies and by opting in you will only receive emails from Quest.
Over the next few months Probox will be sending out emails to ask you if you are in or out for marketing emails. All those that cast their vote, be it in or out will be entered into a prize draw each month. Each email account only needs to opt in or out once and the account will be updated.
Follow this link to Opt in to the list, click on any of the emails at the bottom to unsubscribe.
https://mailchi.mp/4bbfd31a2802/emailsignupjan2018