Bespoke Spice Racks
Our oak door-mounted spice racks are all 90mm in depth, and come in 600mm, 900mm and 1200mm heights. Width sizes are bespoke to order. To suit doors up to 350mm.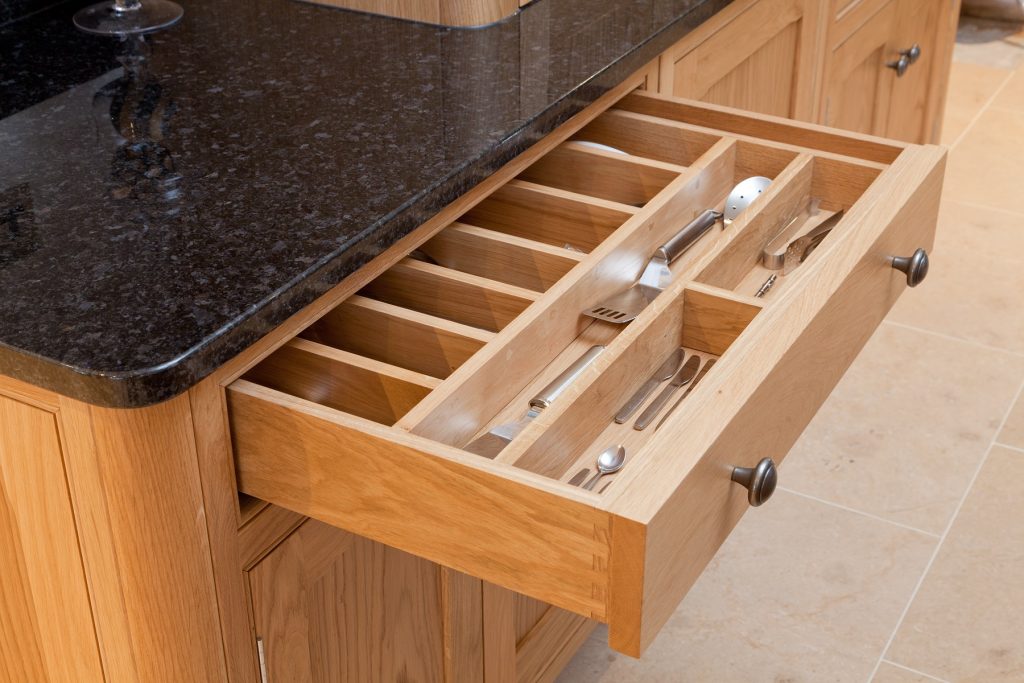 Classic Bespoke Drawer Inserts
Bespoke inserts for cutlery or utensils are available in a range of common configurations to suit the drawer size specified. Drawer inserts can also be created to any custom specification.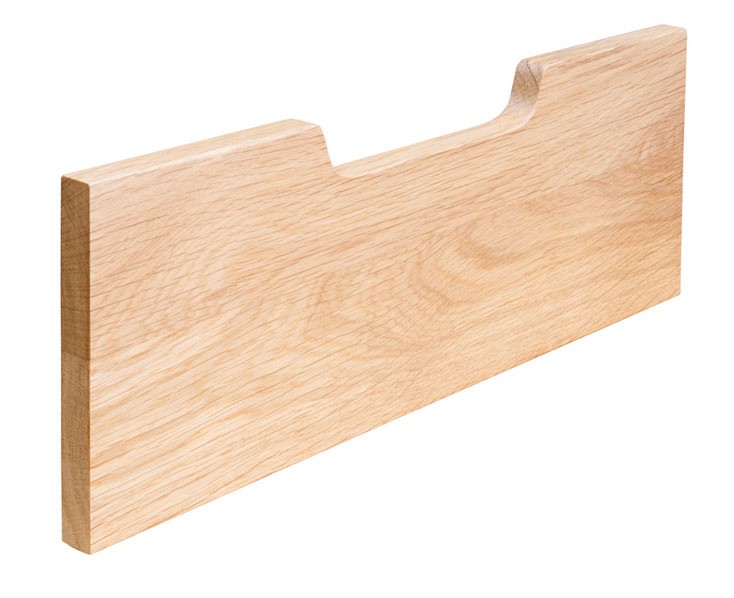 Eko Inner Drawer Fronts (solid oak)
13mm solid oak drawer fronts with handle cut-outs for internal drawers (i.e within a cupboard): Available in 3 heights: 140mm, 175mm, and 215mm. Suitable for 300, 400, 450, 500, 600, 700, 800, 900 and 1000mm carcass widths. For use with Eko drawers.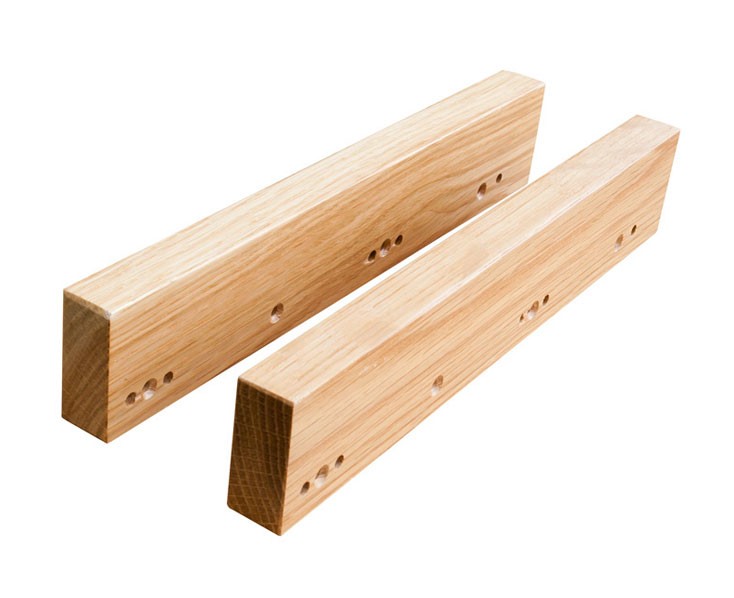 Oak Runner Spacers
18mm pre-drilled oak spacers for use with runners in in-frame applications
Filing Rails
One or more can be combined to create personalised filing systems to suit any need. Available in 450, 500 and 550mm.