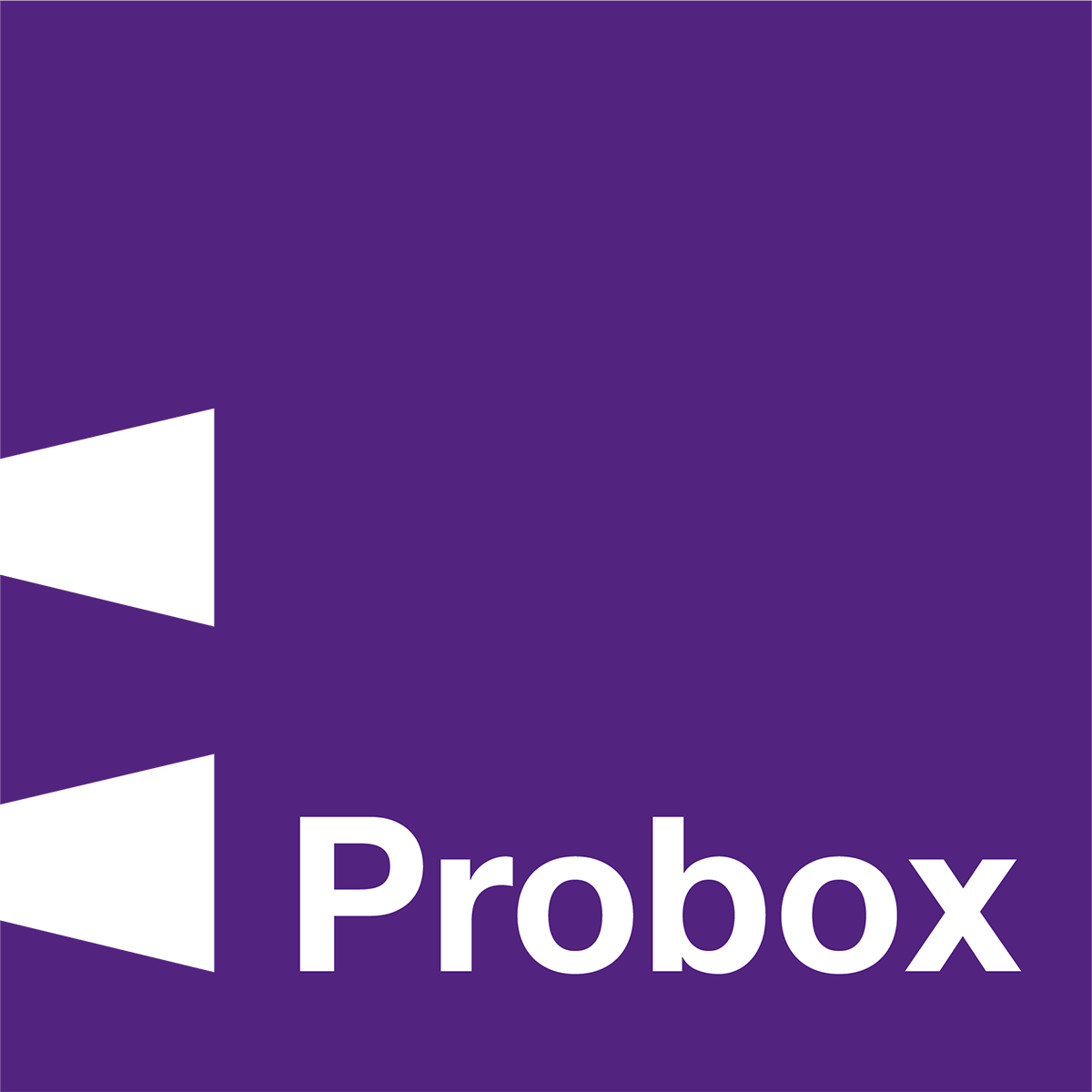 Bespoke Spice Racks 
Probox is a trusted partner to kitchen manufacturers for dovetail drawer boxes, saving customers time and money and delivering quality drawer boxes in immaculate condition. Probox also offers bespoke handmade spice racks, cutlery trays and other accessories.
Bespoke spice racks are made to fit on the back of kitchen cupboard doors. Regular heights are 600mm with 3 shelves, 900mm with 4 shelves and 1200mm with 5 shelves, but in reality, Probox often makes the spice racks to a bespoke height each time to match the kitchen spice racks' requirements. The width of the spice rack is made to suit the width of the door where it's being fitted.
The spice racks are available in a range of quality timbers including oak, walnut, maple, beech and birch ply. The spice racks are made with a Hoffman key joint and have a set of easy-to-use metal keyhole plates on the reverse, for simple fixing onto the cupboard door.
Kitchen manufacturers order bespoke spice racks from Probox as they can be extremely time-consuming to make as a one-off, but the manufacturing team at Probox save time as they have all the specialist equipment needed and regularly make spice racks based on a set design.
Order online or call 01280 825776
Bespoke Cutlery Trays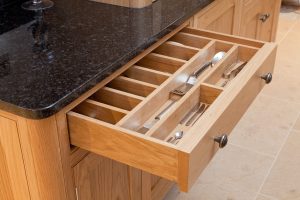 Cutlery inserts and trays plus utensil inserts and trays are very popular. These are made in all Probox standard timbers. The trays are made with dovetail joints on the edges and the inserts come without a timber edge and use the sides of the drawer that it is placed in.
The inserts and trays can be made to a set template or made to a bespoke layout. Cutlery trays and inserts have a front horizontal compartment and multiple vertical compartments, whereas the utensil inserts and trays just have vertical (front-to-back) compartments. Utensil inserts and trays tend to have bigger compartments if possible.
Up to 450mm = 3 compartments
450mm to 550 = 4 compartments
550mm to 650mm = 5 compartments
650mm to 750mm = 6 compartments
The inserts and trays have a 6mm thick base screwed on with countersunk screws. They can also be made without bases if required, or with the base lined with synthetic baize (velour).
Other kitchen accessories are also available, including serving trays with 2 or 4 handle cut-outs made to bespoke sizes in Probox's standard range of timbers. Custom-made extras like knife blocks and spice racks for the kitchen can be included.
All accessories are handmade, sanded and lacquered with a 10% semi-matt sheen.
Order online or call T: 01280 825776
You may also like to read