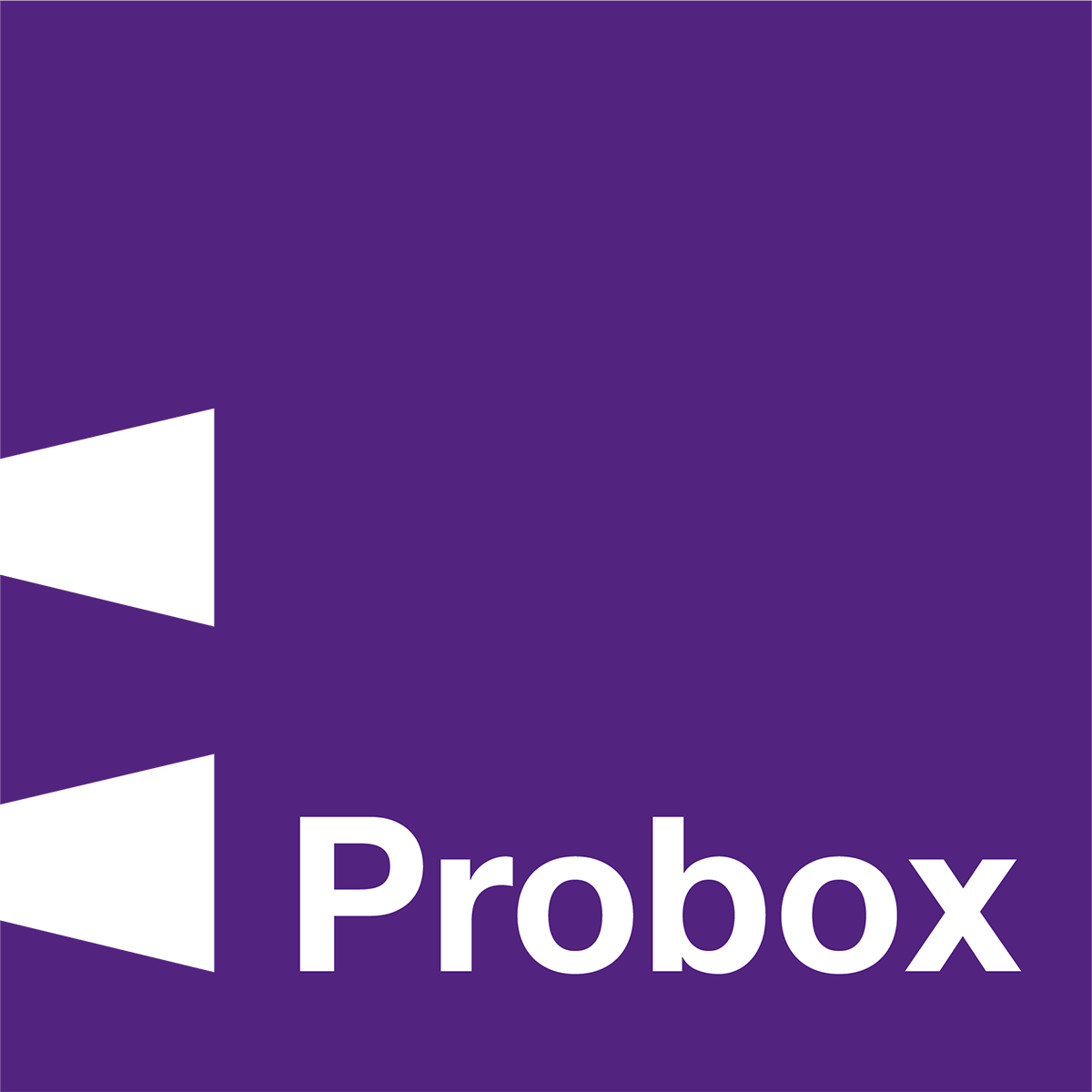 The Importance Of Cutlery Drawer Inserts In The Kitchen
A cutlery drawer is sometimes an afterthought in the kitchen, but a cutlery drawer insert helps to organise teaspoons, knives, and forks or utensils, spice jars, and anything else that home owners or chefs may require to be accessible in a practical and organised manner.
Within a commercial or domestic kitchen design project, it's important to know which kind of organiser tray best suits the design – is it an inframe kitchen? Or shaker design? Or even a stainless-steel commercial catering kitchen? and, importantly, what are the client's needs and tastes?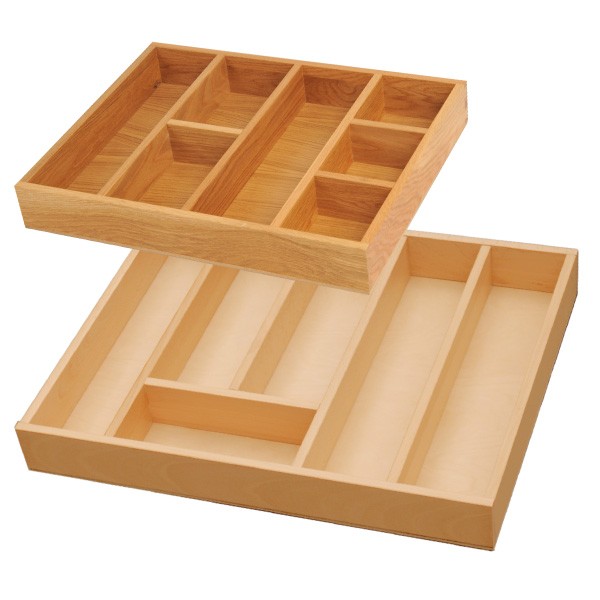 Which Kind Of Cutlery Drawers Work Best?
When it comes to selecting the right cutlery drawer insert, it's about what the kitchen drawer needs to do i.e., if it needs to be modular and change with the items are placed in it then wooden drawers are considered the better choice.
But if you need something that is cost-effective and robust, a plastic drawer insert can be considered and there can be hygiene advantages with these as well.
Are Wooden Cutlery Drawer Inserts Better?
Wooden cutlery drawers are known for their hardiness, bespoke beauty, and durability. Wooden cutlery dividers add an element to traditional or contemporary kitchens; they complement or contrast many kitchen designs and have a distinctive traditional handmade feel.
Are wooden cutlery drawers practical and functional? Wooden cutlery drawers make beautiful kitchen accessories and offer the ability to fit lots of different items like spice jars, cutlery, utensils, and kitchen preparation equipment into an organised space.
Our wooden cutlery drawer inserts are crafted in central England using the finest materials: Oak, Walnut, Maple, Beech, and Birch Ply, and offer that unique hand-made finish. Sometimes however a client can need something more straightforward, like a plastic drawer insert.
Benefits Of Plastic Cutlery Drawer Inserts
Plastic cutlery trays are cost-effective drawer inserts that come in all shapes and sizes. They can fit a whole manner of knives, forks, spoons, and other utensils that can be efficiently stored in a hygienic manner that is also easy to clean.
Introducing Our Sister Company
Our sister company G&G kitchen accessories pride themselves on providing intelligent plastic kitchen storage solutions (MOQ's apply) of various sizes and shapes, which can hold all manner of cutlery, utensils, and even wooden inserts, see our full range of drawer boxes.
Their wooden inserts can be quickly installed into their Vogue 450 range of kitchen trays and consist of chopping boards, tool holders, knife blocks and much more.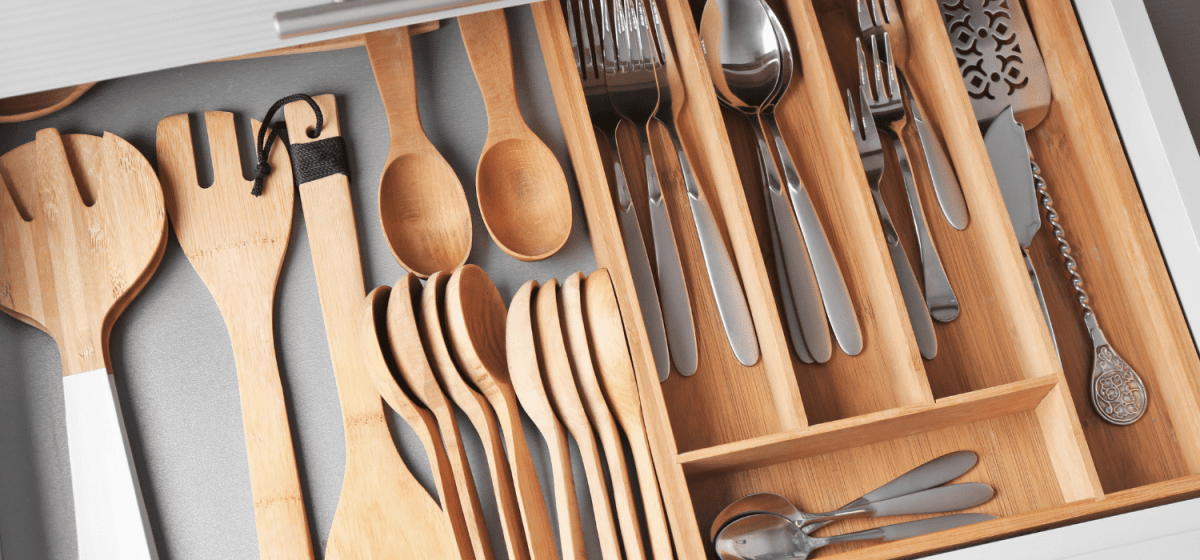 You may also like to read