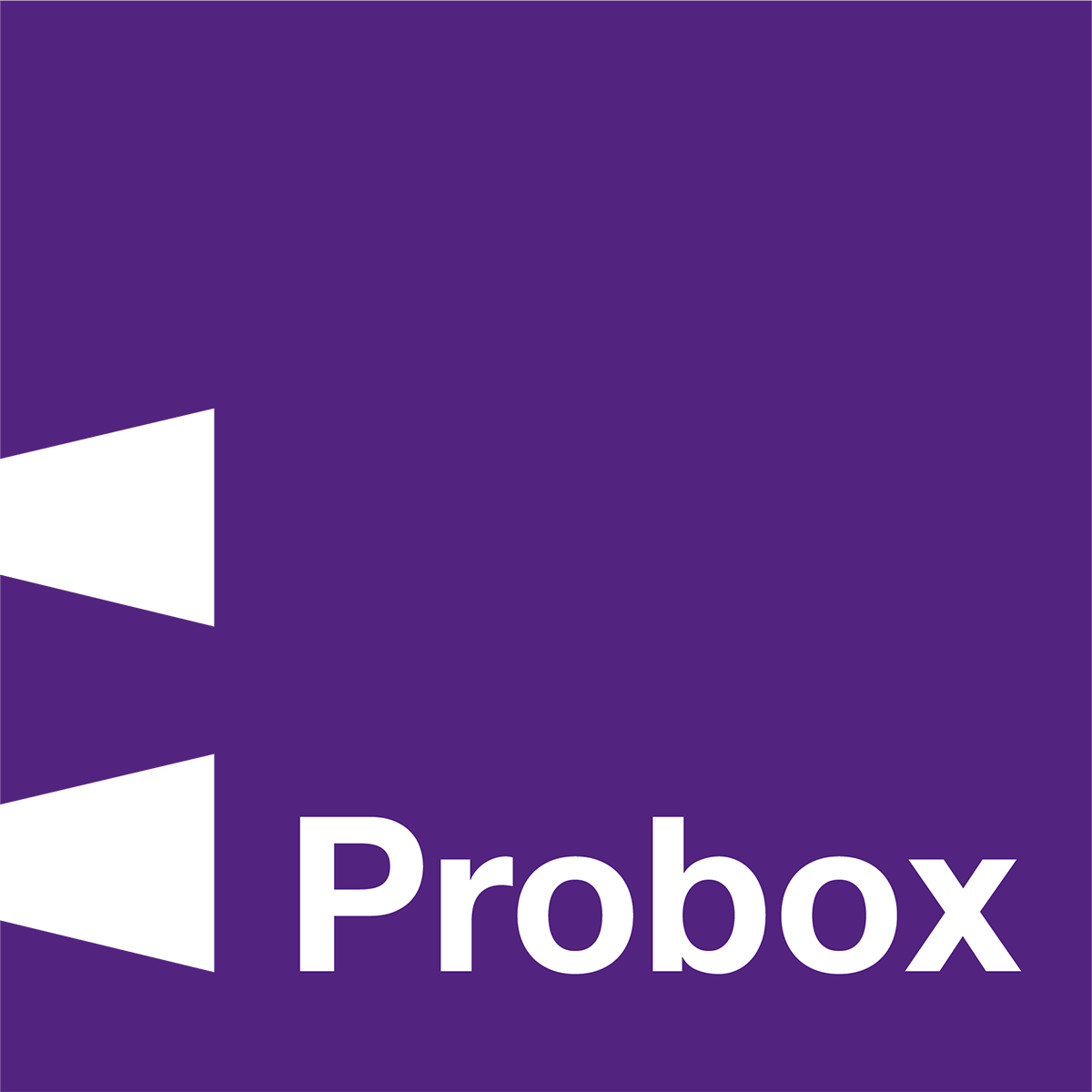 We are all about functional fitting solutions with a well-thought-out approach. Furniture designs that really stand out from the crowd and provide your clients with installations that will keep them coming back to you time and again.
There's no doubting the fact that if you want to add a touch of extra class to a new kitchen installation, wardrobe or chest of drawers, you should add some soft-close drawer runners. Blum Movento drawer runners certainly fit the bill, but that's far from all they offer and that's something we look into now in closer detail.
Fully Adjustable In Every Way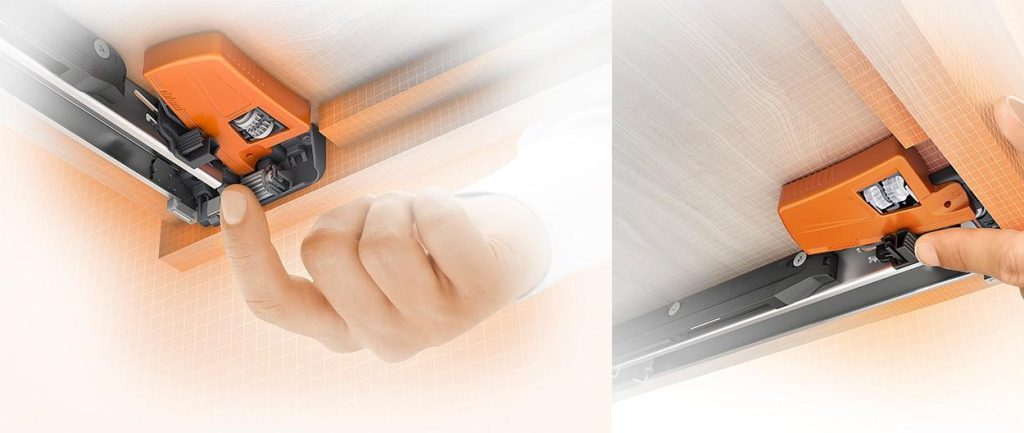 When it comes to function, Movento drawer runners offer comprehensive 5-gear adjustment, meaning they can be perfectly fitted to whatever purpose you purchase them for. Whether talking about adjustment up, down, left, or right or manipulating the depth of the unit, it's a simple process to get them just how you want them.
They also offer a positive adjustment field, with each fine-tuned movement being met with an audible click so that you know you're where you need to be. Each runner unit is sealed too, with not visible parts, meaning that no foreign objects can get inside and ruin their smooth running.
Smoothness Built Into Every Unit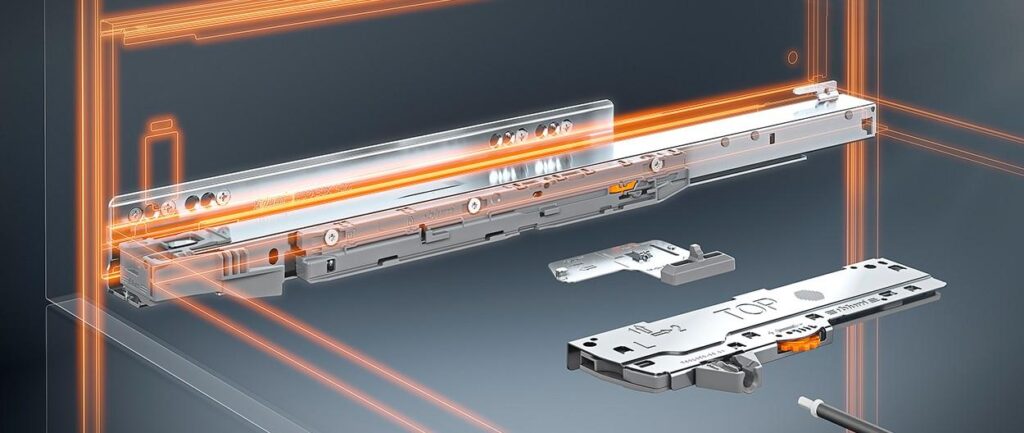 When we say that the movement in the Movento drawer runners is smooth we mean it, as they have soft-close built into every one. The geared system is available in 18 length measurements and up to 1400 mm wide and they offer a high sag value meaning that you can trust the drawers they're used in to retain their integrity for many years after they're installed.
Throw in the fact that you can add a 'tip-on' function for a featherlite glide, a quality assurance card and their lifetime guarantee, you know that we're talking about products that they can absolutely stake your professional reputation on. Not only that but there's lots of support available too.
Technical Support Via a Free Downloadable App
Blum drawer runner products also come with easy-to-access live technical support via the free downloadable app that's available for both iOS and Android. Inside this app you'll find a live chat function that gets you straight through our technical support team that responds to your queries in real time.
Blum customers also get access to jig store where you can buy a range of tools that are specially designed to make fitting our products even easier. There are even some handy tutorial videos there too that let you see how to use them first-hand.
Drawer Runner Products You Can Trust
So, as you can see, Blum Movento drawer runners are the ideal choice for all of your client projects. To find out more view here: Probox.
Alternatively, should you need any advice or guidance about anything else relating to runners, simply call us today on 01280 428380 and we'll be more than happy to assist.
You may also like to read