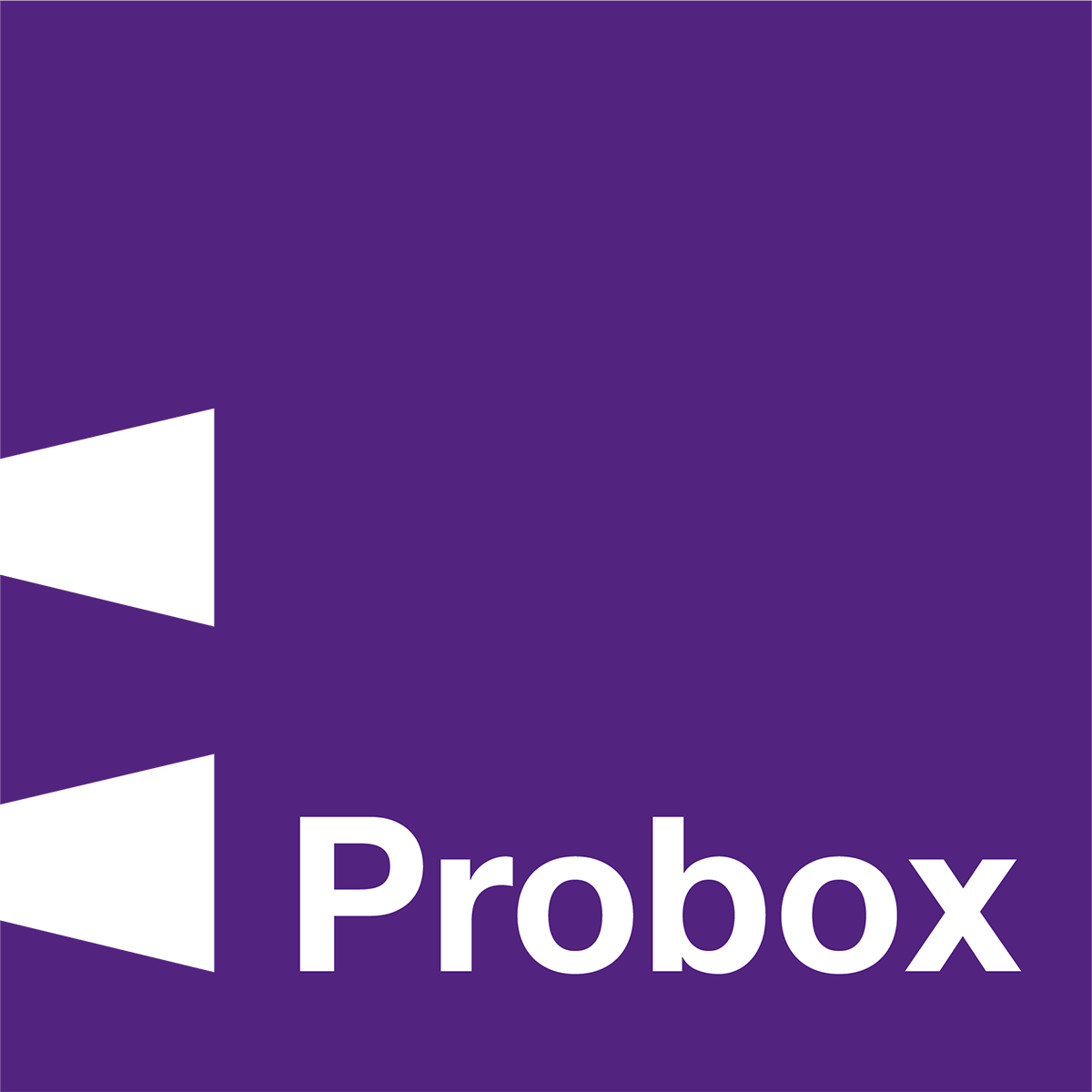 So, you're choosing or designing a new kitchen, and need to decide what type of drawer box to choose.  What are the options, and which is best for the users personal requirements?
In short there are two main options – metal drawer boxes and wooden drawer boxes.  Read on to learn more about the pros and cons of each.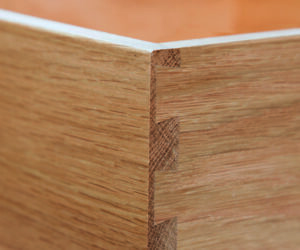 Price Considerations
Metal drawers (or part metal and part wood drawer boxes) can offer lower costs for most projects – standard sizes, high production quantities and automated processes create production efficiencies. However, with the world of automation perhaps nearing its peak, wooden beech draw boxes can also benefit from some of these efficiencies without compromising on quality, craftsmanship or the handmade feel, especially if dovetail construction is used – they can be made to measure to suit your bespoke cabinets.
When it comes to the crux, the true value of the right kind of drawer to use can be a complex decision. Although a drawer could be perceived as a small detail, keeping the kitchen user's specific ideas and requirements in mind when designing and creating a working space can be a hard process.
In some areas it can make a considerable aesthetic difference to kitchens, offices and other environments and makes the difference to any project when planning a user-friendly space to its maximum.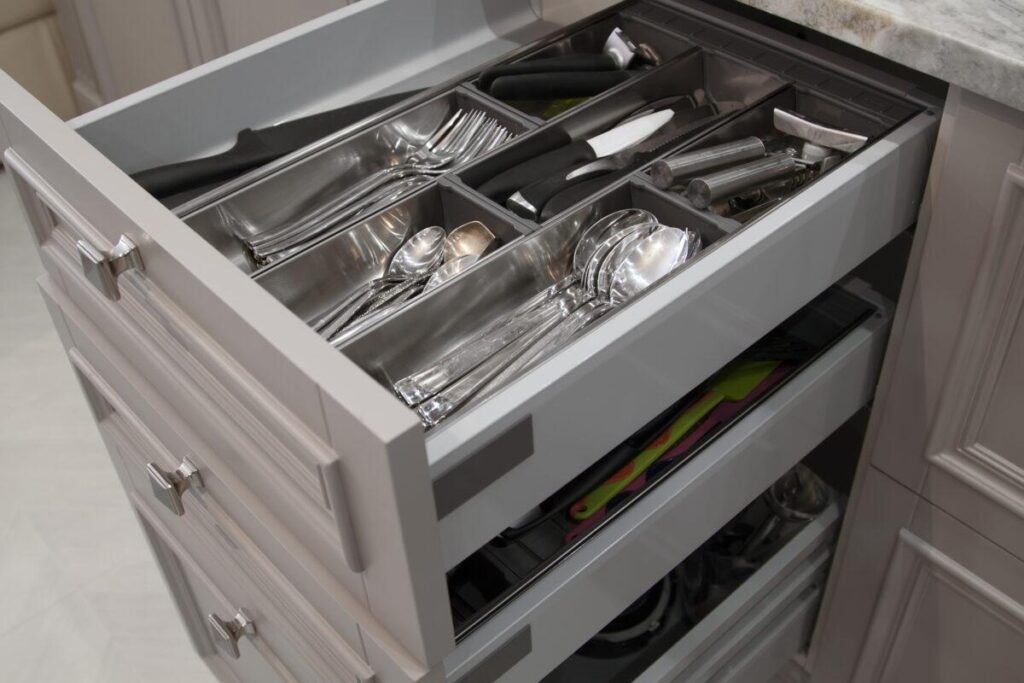 Metal and wooden drawer box finishes
Creating that classy look in a kitchen from the outside in can be hard when there is a limited choice of materials and finishes. Metal drawers have their place in minimalist and modern kitchens but have a limited offering of 2 or 3 different finishes.
Wooden drawers, however, do have the benefit of many different hardwoods like beech, maple, or oak with shaker drawer fronts being very popular and bespoke priming and finishing options available.
They can be matched to the carcass material or even contrasted to create a standout feature to boast that true handmade feel from the outside in.
Key questions to consider when choosing 
Here's a handy comparison chart showing the pros and cons of metal and wooden cabinet drawer boxes in relation to 4 key consideration points:
| | | | |
| --- | --- | --- | --- |
| Consideration Factor: | Wooden Drawer Boxes: | Metal Drawer Boxes: | Notes: |
| Drawers can come in any shape and size? | Yes | Yes | Metal drawers come in multiple sizes, but this doesn't necessarily mean they are bespoke to suit your carcasses. |
| Drawers can be in any finish? | Yes | No | Metal drawers only come in a metallic finish and can't be easily changed. There are multiple material choices for wooden drawers and can be custom-stained. |
| Drawers have an excellent life-cycle? | Yes | No | As time goes on metal drawers lose their rigidity and require repair. Dovetailed wooden drawers, like your kitchens are built for a lifetime. |
| Drawers add an element of design? | Yes | Yes | Metal drawers like the Blum Legrabox, can add a certain finesse and do have their place in kitchen designs. Wooden drawers especially dovetailed offer a uniqueness and stand out WOW factor. |
Bespoke Size Options
Sometimes it can be tricky to source a metal drawer that can be tailored for you or your client's specific carcass or use. Metal drawers will enable you to accomplish a sleek contemporary look which is great if that's as far as you want to go. Your options of uniqueness within this space though are really over after this initial choice, as metal drawers can mean that you may have to stifle yours and your client's creativity for the project because of limited options on sizes let alone finishes.
Wooden cabinet drawers allow you to offer a completely bespoke option with minimal cost difference on the overall project. Popular Woodworking comments on the real-life benefits of using wooden drawers and minimal additional costs required when it comes to investments in labour.
Having a dovetail drawer or shaker drawer fronts gives your the kitchen user a huge range of bespoke or ready to go options along with all the benefits.  The available woods include birch ply, Beech, Oak, Ash, Maple and Walnut.  Dovetail drawers really add that key quality and robust quality to any kitchen, wardrobe, home study, office and many other areas.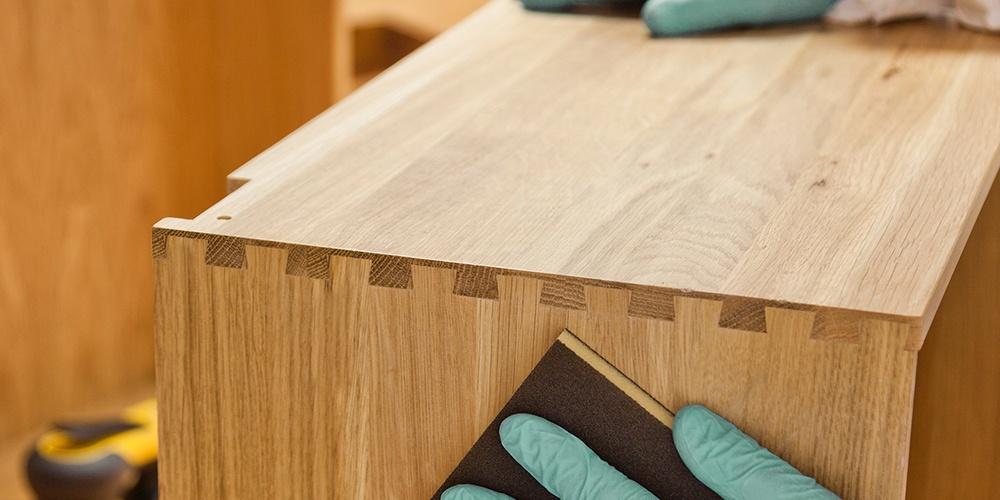 Wooden Drawer Boxes – The Sustainable Option
If you are a professional joiner or involved in kitchen or furniture manufacturing and you would like to support our One Tree Planted initiative, then we would absolutely love to hear from you.
With every order we receive including drawer boxes, spice racks, cutlery inserts and many more, we guarantee a tree will be planted. If you would like to use this information as part of your marketing communications, our team are happy to assist.
Get In Touch
If you would like to know more  about us  and why we are a valued and respected supplier to the trade? Be free to  contact us  today. Alternatively, if you'd like to get started and chat with one of our friendly experts, you can get in touch by calling us on  01280 428380. Our team is available from Monday to Friday between 7am and 5pm to help you in any way we can.
You may also like to read